4" x 4" Picture Frame (OEM Business Customers)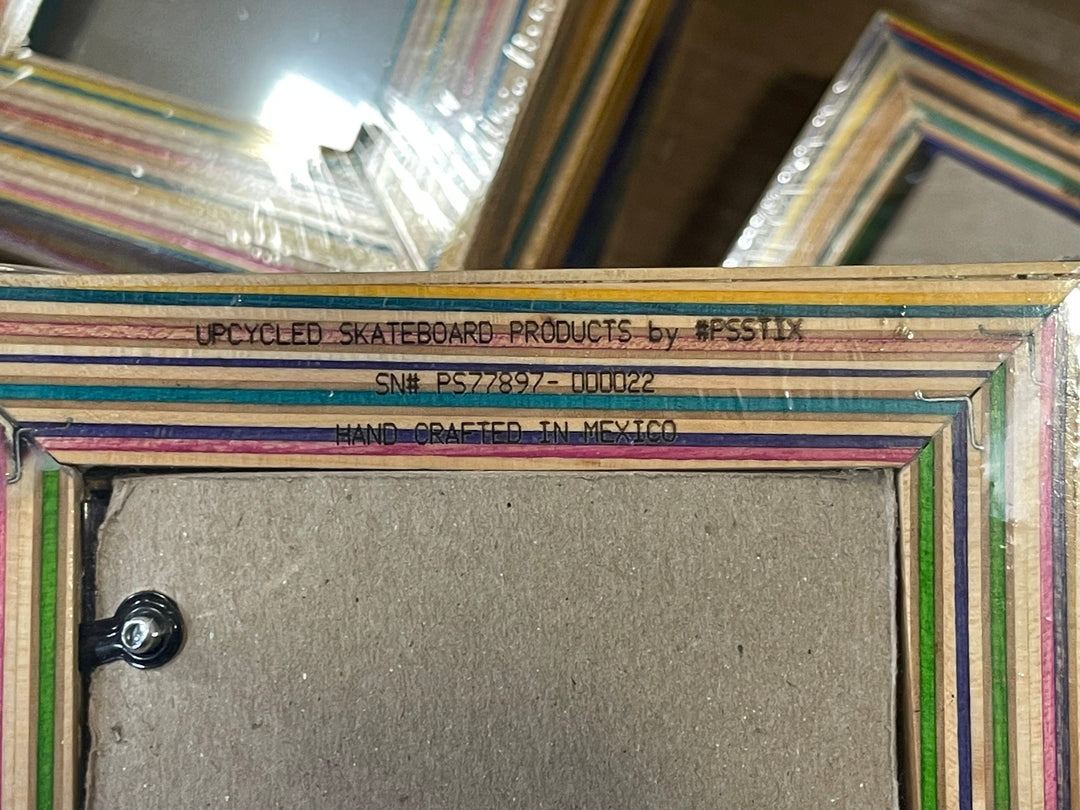 4" x 4" Frame with 1/8" Thick Glass in them with cardboard back with turn button fasteners riveted on.
These #FunhouseFrames are made with post consumer Upcycled skateboards The Dyed had Maple and the angles draw you eye in just like the mirror in a Funhouse There his a hole to hang the picture by.
OEM Customers are responsible for quoting their freight forwarder, picking up from San Diego, CA and managing shipping/delivery after that.