Near Flat Blocks 2" Thick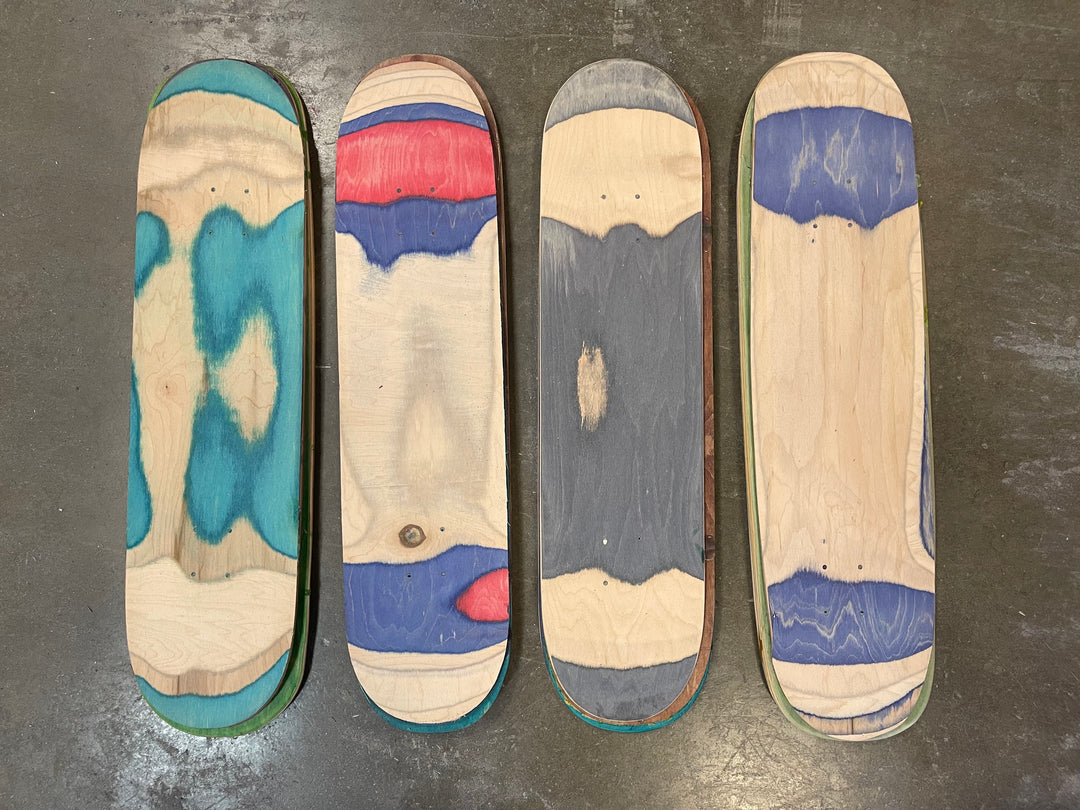 These blocks are about 6 skateboards that we're pressed together to form a near flat panel.
These are a combination of #DyedHardMaple and Natural Hard Maple and are waiting for you to craft something from them.
Then they were sand flat on both sides to a minim thickness 2.0" There will be truck holes in there along with slight defect in material. In the picture you can see the different looks you get in these panel's.
OEM Customers are responsible for quoting their freight forwarder, picking up from San Diego, CA and managing shipping/delivery after that.