Center cut block 2" Thick of recycled Funhouse Cut Skateboards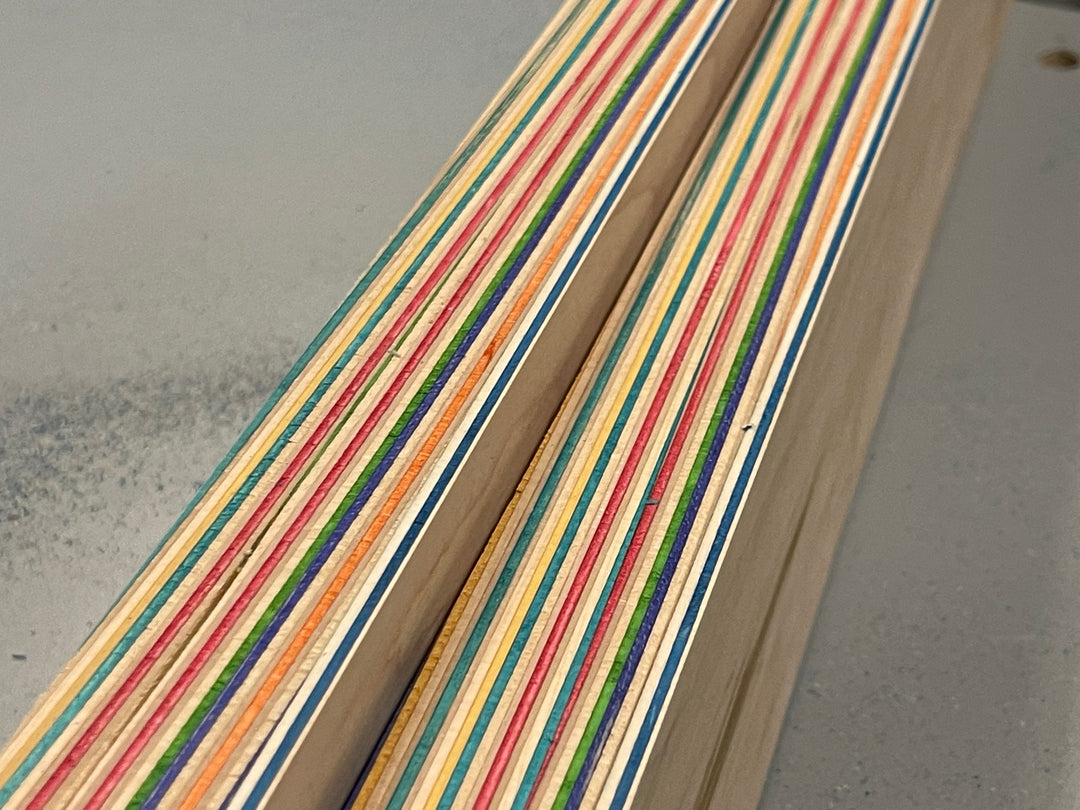 This panel was cut down the center and the straight edge was run on a planner to smooth it out.
This allows you too easily see the consistency in the center of the panel and know where the truck holes are going to fit within your peace. The #Dyed HardMaple really pops here and will pope even more when its clear coated. 
There is over 1.5bd ft of useable material here withe the edges being rough but still creating opportunity for expression.
OEM Customers are responsible for quoting their freight forwarder, picking up from San Diego, CA and managing shipping/delivery after that.